One of the reasons I, and thousands of other website owners, love WordPress is the flexibility it offers to non-technical users like me.
I can't code, but I can create WordPress websites and add almost any features to it thanks to its ever growing library of plugins.
But here's the problem.
With so many choices (over 50,000 plugins in the official WordPress library) how do you choose the right plugins for your site?
Installing too many would slow your site down and put its security at risk. Being too cautious, on the other hand, can deprive you of some awesome features.
I know the dilemma because I've been there.
However, with several years of experience with WordPress sites, I have my personal list of go-to plugins that I believe every site should have from the first day because they give you almost every feature necessary to run a successful website.
Let's have a closer look at them.
1.  Secure Your Site With Wordfence
I've had 3 websites hacked in the past 2 years.
All built using WordPress.
If you don't take the right measures to protect your WordPress website, hacking it is a walk in the park for any experience hacker.
Which is why I strongly recommend Wordfence, one of the best WordPress security plugins.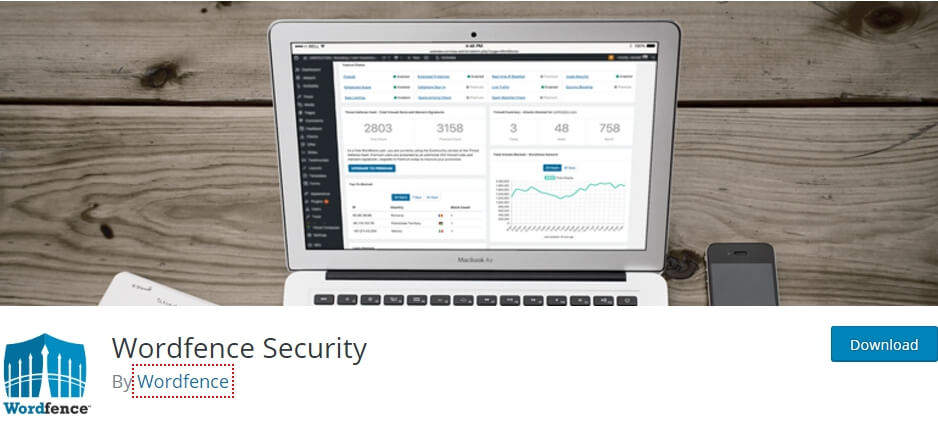 With more than 2 million active downloads, Wordfence is one of the most popular and widely used WordPress security plugins.
It secures your website from every angle and keeps you updated with any changes to your files.
Here's a quick look at some of its main features
– WordPress Firewall for your site
– Real time malware and virus scans
– Locks down login attempts from unauthorized users
– 2-step login authentication
– Real-time email updates on any potential threats
Wordfence has both free and paid versions, but even the free one is good enough to protect your site from most security threats.
2. Boost Site Speed With WP Total Cache
An average internet user waits for just a couple of seconds for your website to load before bouncing back.
Load speed is not only crucial from a user experience perspective, but also has a direct impact on your search rankings since it's now a key factor in Google's search algorithms.  Optimizing your WordPress website is now more important than ever.
And this is why WP Total Cache is a plugin that you always need to have on your WordPress website.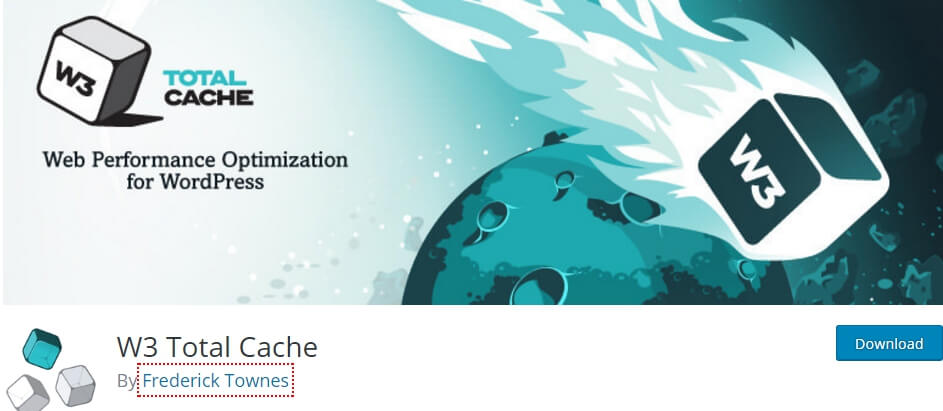 It significantly speeds up your site with page and browser caching, and by optimizing your content delivery.
Among all the other WordPress caching plugins, I've found W3 Total Cache the most effective and user friendly.
However, it has several advanced features that are only meant for technical users.
So stick to its basic settings if you're not entirely sure about the advanced options.
3. Get Rid of Spam and Bots With Google reCaptcha
The moment you set up a WordPress site, bots start sending you automated messages and comments, and that's one of the most annoying things about WordPress
With Google reCaptcha plugin, you can put all those bots in their place once and for all.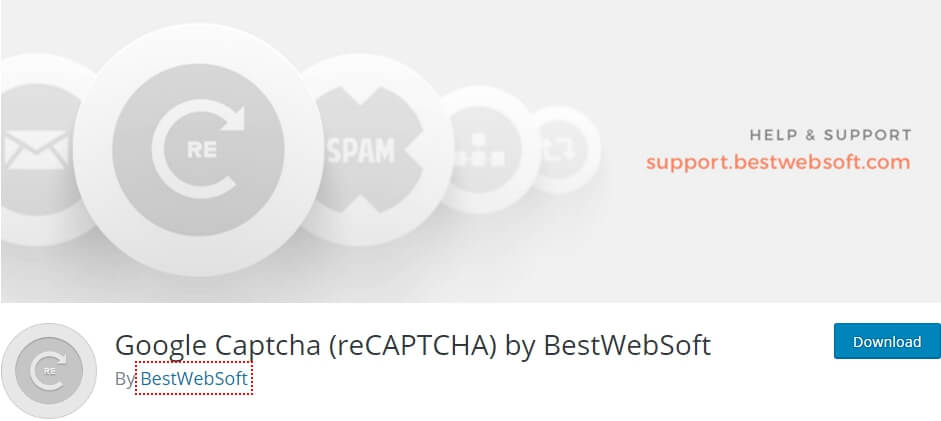 Once the plugin is installed and activated, it adds a checkbox under every form on your website. Any comments or messages on your site won't go through unless the checkbox is marked manually.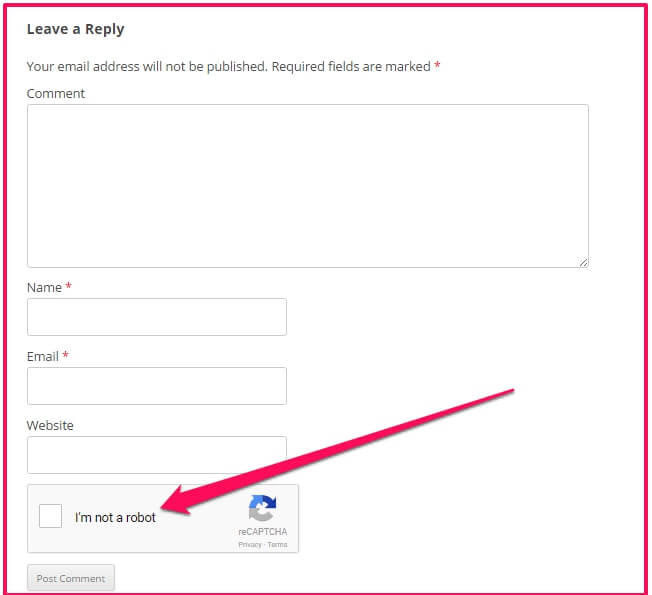 To use this plugin, you'd first need to register for Google's reCaptcha service and enter your website's details.
This would generate a unique key that you'll need to enter in your reCaptcha WordPress plugin to activate it.
Don't worry it's not as complicated as it sounds.
4. Customize Your Forms With Fast Secure Contact Form
This is one of my favorite plugins.
It gives you the ability to create secure contact forms that can be embedded to any post or page of your WordPress website.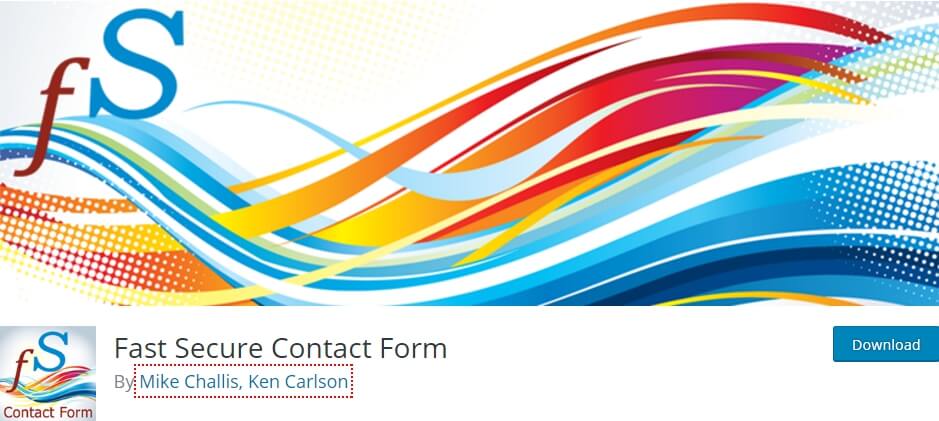 You can also set up auto-response emails with FS Contact Form, enable captcha to reduce spam, and customize the look and feel of your forms easily.
5. Reduce Image Sizes With Smush.it
Visually appealing websites keep visitors much more engaged with their content and persuade them to take action more easily.
However, too many images can slow down your website significantly. Especially if those images are not optimized as well.
Smush.it solves this problem in minutes.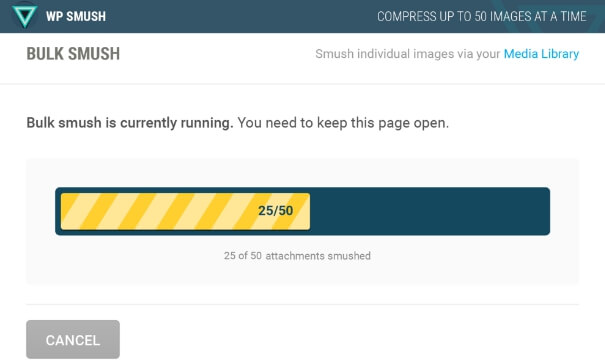 It automatically compresses all the images on your site (new and existing) and optimizes your site's performance.
As a general practice, though, avoid using PNG and BMP images on your site since they're usually larger in size as compared to JPG and GIF files.
6. Increase Page Speed With Lazy Load
Even after compressing all the images, you might find that they're still slowing down your site.
Lazy Load is the answer to that problem.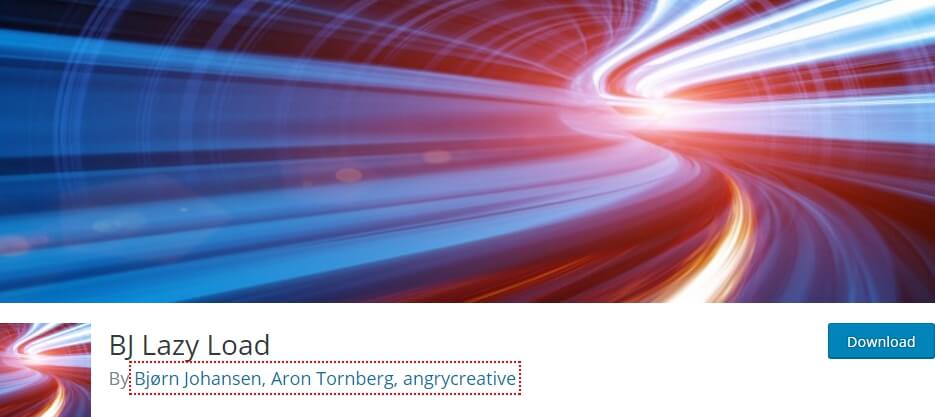 Once this plugin is activated, any images on your site will not be loaded unless the visitor scrolls down to it.
This means when a new visitor lands on your website, all the content, except for the images, will be loaded immediately.
This improves your site's load speed and user-experience, and helps you stay in line with Google's page speed recommendations.
7. Manage Redirections Like a Pro
Google puts a lot of emphasis on managing redirections properly in its webmaster guidelines. However, most non-technical users find this a rather confusing topic.
Redirection, a WordPress plugin, simplifies this to a great extent.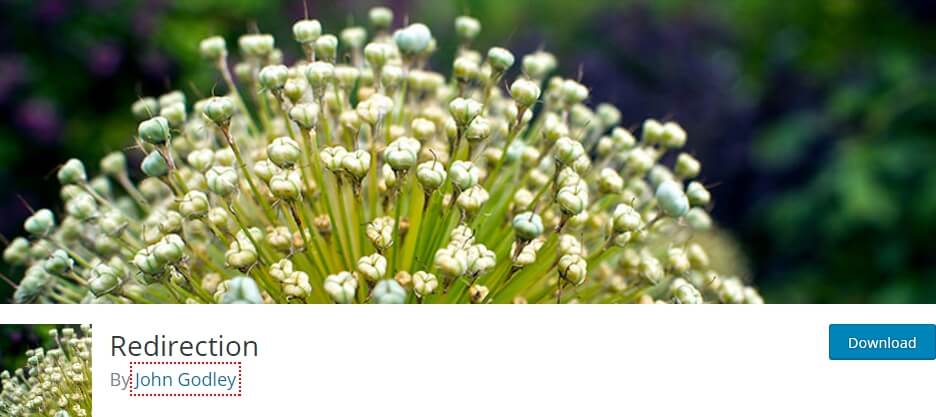 With a very user friendly interface, this plugin allows you to quickly create permanent (301) and temporary (302) redirections for any existing or deleted pages on your site. It also automatically manages URL modifications and redirects users to the active URLs on your site.
All of this is done entirely in your WordPress dashboard without the need to modify your site's .htaccess file.
8. Add Drag & Drop Features to WordPress With Page Builder
Creating WordPress websites is a lot easier than custom designed websites. However, it's still a time consuming process, and does require some basic coding knowledge if you want to customize your site.
Page Builder adds a drag and drop interface to the WordPress editor and makes it highly customizable even for the most amateur users.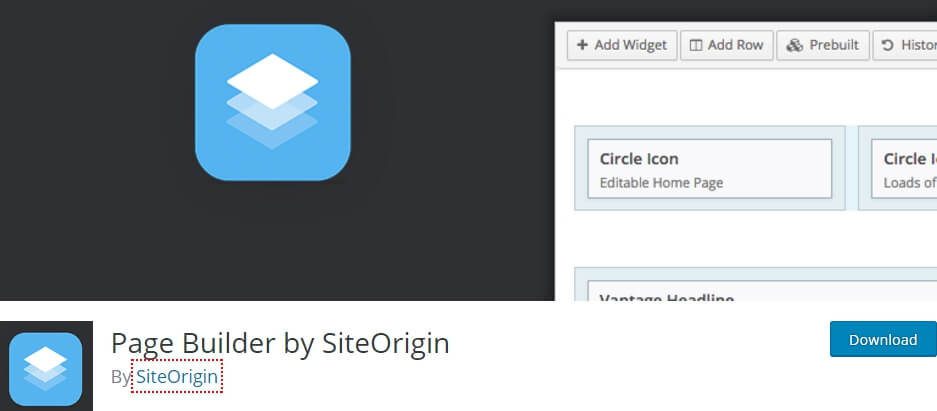 Once you activate Page Builder on your site, you can easily add different visual elements to your pages by simply dragging them from a huge list of options.

It also gives you several templates you can use to quickly build standard website pages.
In my opinion, it's one of the best free page builder plugins for WordPress.
9. Rise in Search Rankings With Yoast SEO
A website that's not optimized for search engines is like a shop in the middle of a deserted island; no one knows it exists.
To attract search engine traffic you need to at least implement the basics of WordPress SEO on your site.
And this is where Yoast SEO comes in.
WordPress SEO by Yoast is probably one of the most popular plugins of all time.
It not only helps you optimize your content for search engines but also provides you guidance on various SEO best practices.
All you need to do after installing and activating the plugin, is to run its setup wizard and let it configure everything for you.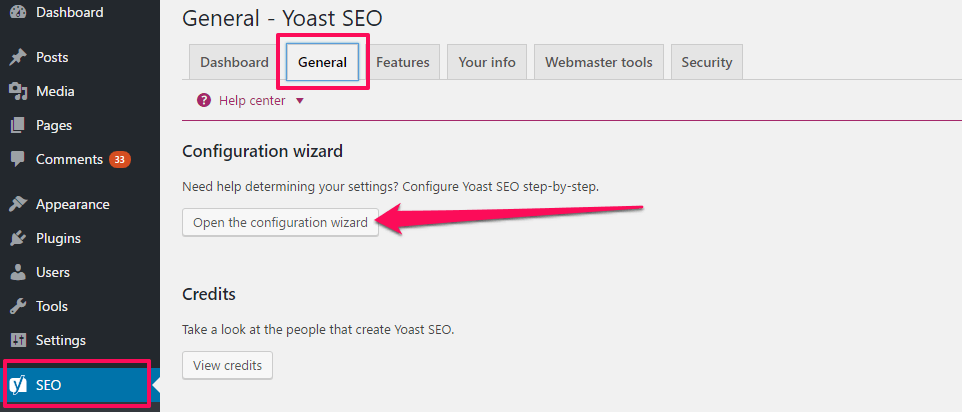 Yoast SEO will also help you create and submit an XML Sitemap of your site to Google Search Console.
In short this is one plugin you can't really live without.
10. Collect Emails, Get Social Shares and Track Users With Sumo
Sumo does so much for your website and has so many features that it's really hard to describe it in a few words.
Let me list down a few of its key features for you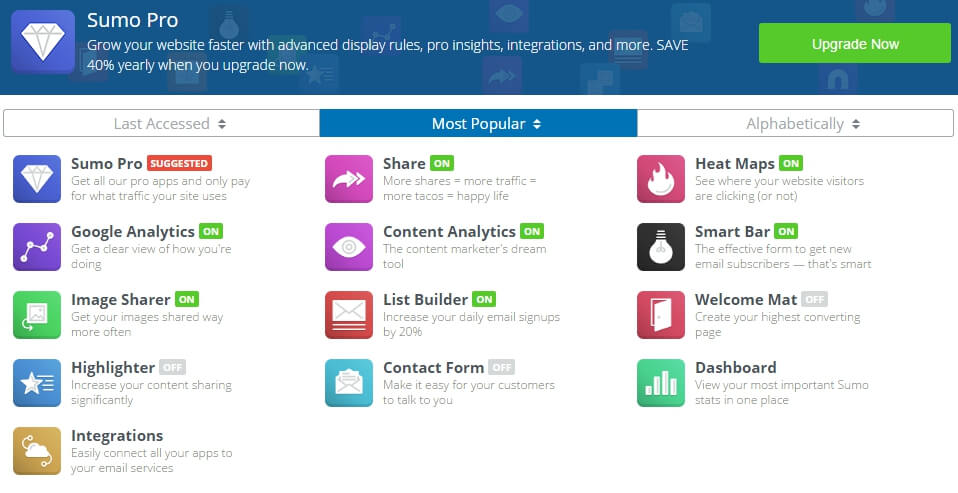 – Allows you to collect emails with pop-ups, screen overlay opt-ins and side scroll boxes
– Gives you the ability to add content upgrade links to your posts
– Gives you heat maps and real time user tracking on your site
– Adds social sharing buttons to your posts and images
– Adds contact forms to any pages you want
All of this comes free; not a single penny required.
And in case you want more, you can always upgrade to its premium version.
11. Display Related Posts With Yet Another Related Post Plugin
What do you want your readers to do after they finish reading an article on your blog?
Read more, of course.
But you need to persuade them to do it.
Which is why Yet Another Related Posts Plugin (YARPP) is one of my favorite WordPress plugins.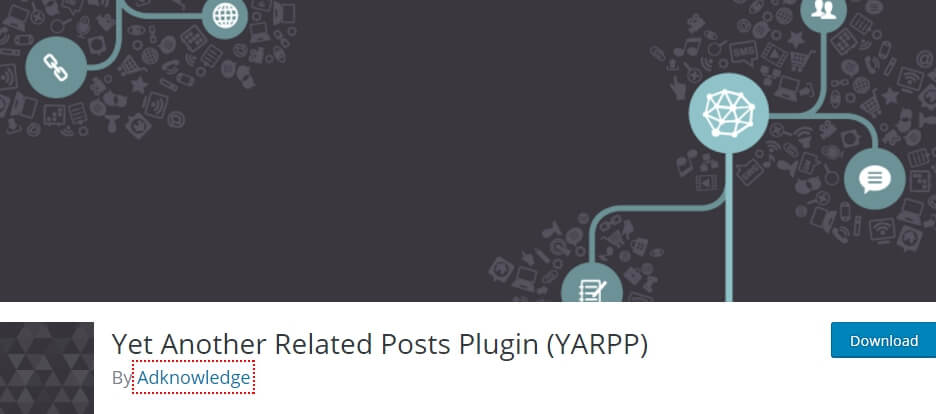 It allows you to display other related articles on your blog at the end of every post and page as thumbnails or as a list of titles.
Its results are much more relevant as compared to other similar plugins and its user interface makes it really easy to configure.
Wrapping Up
I can keep expanding this list because the official WordPress plugin library is full of awesome plugins. But since you can't have all of them at the same time, I'll stop here. These are my top 11 plugins and I install them immediately to almost every new WordPress blog I manage.
If you have any questions or found this list useful then please leave a comment below.
Image credit: Pixabay.